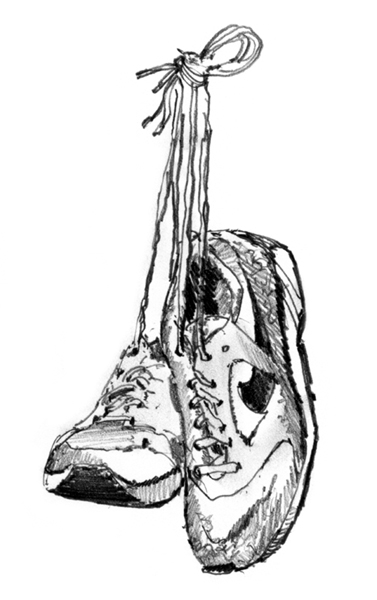 (source)
The more I exercise, the more I realize that exercise won't make me skinnier.
It's true.
I've been weightlifting, and running consistently for 6 years (and going yoga even longer). Sometimes I push myself hard to make improvements and then sometimes I take time off from working out all together. My fitness levels may fluctuate with my workout patterns, but my weight never does.
When I train for endurance then my running improves. When I train for strength then my weightlifting improves.
(source)
But I can't train for slim in the gym. Slim training starts in the kitchen.
Aside from a 20lb weight loss after initially joining the gym, now my weight doesn't fluctuate by much at all. When it does, it's entirely based on my eating patterns. If I eat crappy foods I feel crappy and look crappy. I can't exercise it away.
I truly believe that you can't exercise away a bad diet.
So, why bother right?
Well, I do it because I love it. It keeps me challenging myself. I get more excited about improvements in my running speed or my bench press than I do about improvements on the bathroom scale.
It's a hobby that keeps me strong and healthy. Without exercise my energy levels wouldn't be as high as they are, my resting heart rate wouldn't be under 50bpm, and I wouldn't be able to squat 200lbs.
I'm proud of my level of fitness regardless of my level of slimness.
---
P.S
.  
If you liked my Rosemary Sea Salt Bikini Bar Recipe guest posted on the Making Love in the Kitchen blog, then vote for my recipe
at this link
as your favourite summer recipe!
---